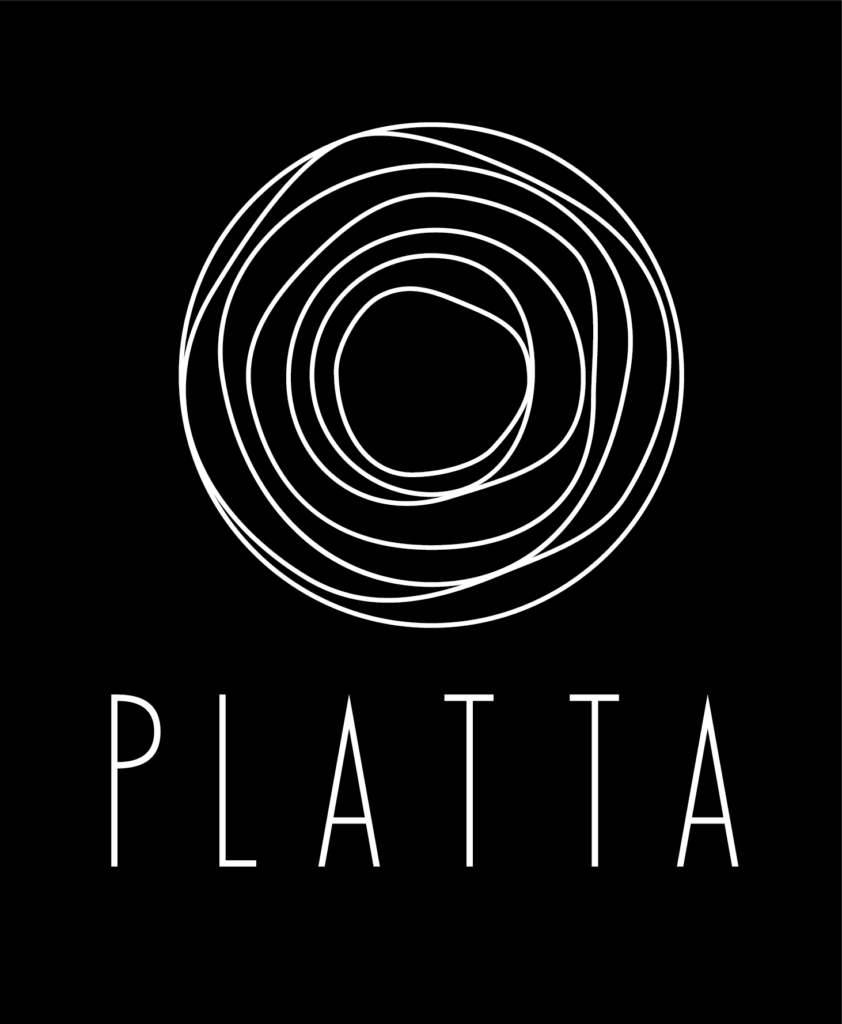 Our bright restaurant is located between Messukeskus and Holiday Inn Hotel. Platta's mornings begin with a rich buffet breakfast, and the day continues with table-served lunches and dinners. From the Platta menu, you'll find tasty à la carte dishes, steaks, and burgers.
We offer a buffet breakfast on weekdays from 7 am to 10 am and on weekends from 7:30 am to 10:30 am.
Restaurant contact information:
platta@noho.fi
041 732 3823
For group and table reservations, as well as orders, please contact:
messukeskus@noho.fi
Tip! Why rush home in crowded traffic after events when you can wait a moment at Platta… #morewinethankyou #justone
Location: between the main entrance and the hotel lobby.
Salmon Soup L | small 12€ / big 18€
Traditional creamy salmon
soup from Sastamala smoked
rainbow trout with malt bread
and roasted butter
Caesar-salad L (Veg) | small 13€ / big 19€
Romaine lettuce, caesar sauce,
parmesan cheese and garlic
croutons
fillings:
*chicken breast
*smoked salmon
* Also available as vegan

Beetroot Carpaccio L, G (Veg) | 12€
Roasted and marinated
beetroot with Heikkilä white
cheese and roasted cashew
nuts, lemon oil, fresh basil and
balsamic sauce
* also available as vegan
Mains
Gnocchi's with porcini and truffle Veg (L) | 17€
Fried gnocchi´s with porcini sauce and black truffle purée, black pepper and fresh rocket.
Vegan Parmesan* or Parmesan cheese
* contains nuts
Pizza Blanca L | 18€
Mansesteri
Heikkilä white cheese with Mattila ham, red onion and rocket, crème fraiche and mozzarella cheese
Stockholm
Västerbotten cheese with shrimps, smoked salmon and marinated gem, crème fraiche and mozzarella cheese
Pizza Vegetariana Veg | 17€
Marinara sauce with vegan chorizo, red onion, cherry tomatoes and rocket
The Burger L | 25€
Beef patty with Salaneuvos cheese, chipotle mayo and pickled red onion. Served with fries, salad, tomato and coleslaw.
Whitefish L, G | 28€
Fried whitefish with fennel and butter sauce
pea and potato purée with seaweed caviar and crispy parsnip.
Chicken alla Saltimbocca L, G | 26€
Baked chicken breast with crispy pancetta
sage sauce with fried gnocchi´s and fresh rocket
Elk meatballs L, G | 24€
Giant meatballs from elk meat and pork with cognac and cream sauce,
root vegetable mash with cranberry jam and pickled cucumbers
Pepper Steak L, G | 34€
Beef sirloin steak with green pepper sauce
Parmesan cheese seasoned fries with broccolini
Desserts
Cheeses L (G) | 12€
Matured cheeses with roasted malt bread, jam and cookies
Waffle L | 9€
Warm Belgian waffle with salt caramel sauce, raspberry jam and vanilla ice cream
Pavlova Veg, G | 8€
Marinated berries with currant mousse, vanilla cream and vegan meringue
Ice Cream L, G (Veg) | 7€
Vanilla ice cream OR sorbet
with caramel OR jam OR chocolate
sauce and whipped cream
"Cafe Gourmand Avec" L, G (Veg) Valitsemasi kahvi ja 2 cl avec & Suklaatäplän käsintehdyt Petit Foursit
Martell VS:llä | 12,50€
Baileysillä | 11€
Hennessy VSOP:llä | 16€
Fried Chicken M, G | 8,50€
Crispy boneless chicken wings with paprika mayo. French fries and dip sauce
French Fries M, G | 5€
Ketchup and mayo
Kids Gnocchi  | 6,50€
Fried gnocchi´s with tomato sauce and Parmesan cheese
Kids Burger  L | 7,50 €
Beef patty with cheese, salad and tomato
Ketchup and mayo
With fries + 3 €
Kids Pizza L (Veg) | 9€
– Ham and pineapple
– Margherita
*available as vegan
All children's dishes also include a Ville Vallaton ice cream! =)
Sparkling:
Muré Crémant d'Alsace Brut, Alsace, France 68,00/75cl
Pinot Blanc, Auxerrois, Pinot Gris, Riesling, Pinot Noir, Organic, Vegan
MiM Reserva Brut Cava, Cava, Spain 8,60/12cl | 44,00/75cl
Macabeo, Xarel-lo, Parellada, Vegan
MionettoProsecco Brut Organic, DOC Prosecco, Italy 48,00/75cl
Glera, Organic
Veuve Clicquot Champagne Brut, AC Champagne, France 16,00/12cl | 92,00/75cl
Pinot Noir, Pinot Meunier, Chardonnay
Veuve Clicquot Rosé Champagne Brut, AC Champagne, France 121,00/75cl
Pinot Noir, Chardonnay, Pinot Meunier
Veuve Clicquot Champagne Brut, AC Champagne, France 209,00/150cl
Pinot Noir, Pinot Meunier, Chardonnay
G.H. Martel & Co Prestige Champagne Brut, AC Champagne, France 79,00/75cl
Chardonnay, Pinot Noir, Pinot Meunier
Charles Heidsieck Réserve Champagne Brut, AC Champagne, France 110,00/75cl
Pinot Noir, Pinot Meunier, Chardonnay
Lanson Le Rosé Champagne Brut, AC Champagne, France 119,00/75cl
Pinot Meunier, Pinot Noir, Chardonnay

Non-alcoholic sparkling:
Loimer Traubensaft sparkling grape juice, Kamptal, Austria 38,00/75cl
Donauriesling, Muscaris, Johanniter, Biodynamic, Vegan
Mionetto 0.0%, Veneto, Italy 5,80/12cl | 29,00 /75cl
Glera, Vegan
Rose wines:
Annabel de Château Puybarbe Rosé, Bordeaux, France 61,00/75cl
Cabernet Sauvignon, Malbec, Merlot, Sustainable development certificate
Château d'Esclans Whispering Angel Rose, Provence, France 98,00 /75cl
Grenache Noir, Cinsault, Vermentino
Marqués De Cáceres Excellens Rosé, DOCa Rioja, Spain 10,40/12cl | 52,00/75cl
Garnacha, Tempranillo, Vega

White wines:
Pierre Harang Le Petit Balthazar Blanc, Languedoc-Roussillon, France 47,00/75cl
Viognier, Sauvignon Blanc, Vegan
Pierre Morey Aligoté, Bourgogne, France 76,00/75cl
Aligoté, Biodynamic, Vegan
Moillard Petit Chablis, AC Petit Chablis, France 11,60/12cl | 58,00/75cl
Chardonnay
Arthur Metz Riesling Organic, AC Alsace, France 64,00/12cl
Riesling, Organic
Roberto Sarotto Gavi Virgilio DOCG, Piemonte, Italy 9,80/12cl | 49,00/75cl
Cortese
Villa Wolf Riesling, Pfalz, Germany 10,80/12cl | 54,00/75cl
Riesling, Vegan
Weszeli Langenlois Grüner Veltliner, Kamptal, Austria 64,00/75cl
Grüner Veltliner, Organic, Vegan
Amo.Te Vinho Verde Branco, D.O.C. Vinho Verde, Portugal 7,80/12cl | 42,00/75cl
Loureiro, Arinto, Trajadura
Moko Sauvignon Blanc, Marlbourgh, New Zealand 13,00/12cl | 65,00/75cl
Sauvignon Blanc, Vegan
Non-alcoholic white wine:
Corvers Kauter R3 Riesling Remastered, Rheingau, Germany 7,00/12cl | 35,00/75cl
Riesling, Zero 0%
Red wines:
Labrune Et Fils Pinot Noir, Vin de France, France 7,80/12cl | 42,00/75cl
Pinot Noir
Pierre Harang Le Petit Balthazar Merlot, Languedoc-Roussillon, France 47,00/75cl
Merlot, Vegan
Ferraton Père et Fils Côtes du Rhône Villages, Rhône, France 12,60/12cl | 63,00/75cl
Syrah, Grenache, Organic, Vegan
San Cassiano Valpolicella Ripasso Superiore, Veneto, Italy 15,00/12cl | 75,00/75cl
Corvina & Cornione, Rondinella, Molinara
Amarone Tajapiera, DOCG Amarone della Valpolicella, Italy  89,00/75cl
Corvina, Molinara, Rondinella, Vegan
Roberto Sarotto Barolo, DOCG Barolo, Italy 89,00/75cl
Nebbiolo
Friedrich Becker Family Pinot Noir, Pfalz, Germany 72,00/75cl
Spätburgunder, Vegan
Altos Las Hormigas Malbec Clásico, Mendoza, Argentina 13,40/12cl | 67,00/75cl
Malbec, Vegan
Peter Lehmann The Barossan Shiraz, Barossa Valley, Australia 78,00/75cl
Shiraz
Non-alcoholic red wine:
Torres Natureo Garnacha Syrah Non-alcoholic, Catalonia, Spain 7,00/12cl | 17,50/37,5cl
Garnacha, Syrah, Vegan
Dessert wines:
Borgo Maragliano La Caliera Moscato d'asti, Piemonte, Italy 8,00/8cl | 32,00/32,5cl
Moscato Bianco di Canelli
Oremus Late Harvest Tokaj, Tokaj, Hungary 14,80/8cl | 89,00€/50cl
Furmint, Hárslevelü, Muscat, Zeta
Dow's Finest Reserve Port, Douro, Portugal 9,00/8cl | 81,00€/75cl
Tinta Amarela, – Barroca, – Roriz, Tinto Cão, Touriga Franca, – Nacional
Beer, cider, long drink:
Lapin Kulta Pure 4,5%, Gluten free, Organic 7,00/33cl
Heineken 5% 7,70/33cl
Sol 4,5% 7,70/33cl
Lahden Erikois U.S. Wheat 4,8% 8,50/33cl
Lahden Erikois IPA 4,7% 8,50/33cl
Happy Joe Dry Apple 4,7% 7,70/33cl
Original Long Drink 5,5% 7,70/33cl
Non-alcoholic beer, cider, long drink:
Heineken 0,0% 6,00/33cl
Lahden Erikois NEIPA 0,5% 6,00/33cl
Original Long Drink Zero Label Grapefruit 0% 6,00/33cl
Happy Joe Dry Apple 0,0% 6,00/33cl
Digestives:
Martell VS Cognac 11,00/4cl
Martell VSOP Cognac 14,00/4cl
Martell XO Cognac 22,00/4cl
Hennessy VSOP Cognac 16,00/4cl
Père Magloire VSOP Calvados 12,00/4cl
Baileys Original Irish Cream 7,50/4cl
Di Saronno Amaretto 7,50/4cl
Other non-alcoholic drinks:
Spring water 4,00/50cl
Sparkling water 4,50/50cl
Soft drinks 4,50/50cl
Raikastamo ice tea 5,50/50cl